LEADERSHIP
Bob Lee, Managing Director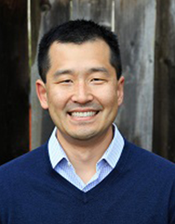 Bob is passionate about serving as a trusted wealth manager to successful individuals that have contributed to society. Having worked with many thoughtful leaders, he has witnessed a frequent gap between their substantial professional accomplishment and the suboptimal management of their own personal wealth. Bob is committed to helping successful individuals close this gap. By achieving peace of mind with their wealth, they can focus their precious time on their professional aspirations and achieving more balance in their personal lives.
Prior to founding BluePrint Investing, Bob served as an investment professional at H.I.G. Capital, a leading private equity investment firm. While at H.I.G., Bob directed investment evaluation and execution efforts across multiple industries. Bob managed transaction teams, structured deals, and identified investment opportunities. Prior to H.I.G., Bob was a consultant for the Boston Consulting Group, where he advised senior management on corporate strategy. Bob also worked at the private equity firm J.W. Childs Associates. Bob began his career at Morgan Stanley in the Special Situations Group, where he recommended fixed income investments and executed restructuring transactions.
Bob holds an MBA from Harvard Business School and an AB from Harvard College. As a busy entrepreneur, father of three young sons, and husband to an eye surgeon, Bob understands first-hand the challenges of work-life balance. When he is not busy with the company, he spends his time skiing with his kids, watching their tennis matches, and traveling to his favorite destinations in his native Northern California.
Email Bob at bob@blueprintinvest.com